What our clients say about us

Brad Hazelbaker
Network & EPIC Security Manager
St. Elizabeth Healthcare
St. Elizabeth Healthcare is the largest and most preferred healthcare provider in the Northern Kentucky region. It consists of 3 major hospital campuses with dozens of remote locations spanning the NKY area. Over the past 20 years, St. Elizabeth has seen tremendous growth most recently seeing a large merger with the former St. Luke hospitals. Healthcare continues to embrace the use of technology, increasing demand on the network, causing our network teams to scramble to develop standards.
SI was instrumental in aiding St. Elizabeth develop a complete robust standard for all network and voice related solutions. Working with St. Elizabeth, the SI team was able to evaluate the problems we were facing and develop a comprehensive standard by which all vendors now comply. It has allowed many different groups including IT, PBX, Facilities, and Plant Engineering to work more closely together eliminating communication breakdowns and reducing costs by eliminating change orders.
We look forward to working with Structured Innovations to further expand upon our standards to include Video Conferencing and conference room design. Their team has aided in St. Elizabeth's mission to be the most preferred healthcare provider in our region. Most importantly, this effort has gone a long way towards helping the patients and families we serve.

Rick Oldendick
Network Engineer
UC Health
UC Health consists of 4 main hospital campuses and 30+ medical office buildings and counting. As the network engineer who is tasked with maintaining the network infrastructure of those facilities, having a partner like SI is essential. The amount of time their team continues to spend helping us with our network infrastructure and Data Center standards is above and beyond our expectations. I guess I shouldn't expect anything less considering all the guidance they have given our entire IS&T department over the past 15+ years.
SI also helped us to navigate changes to our standards when the partnership between Legrand and the previous cable manufacturer dissolved. The decision was made to stay with Legrand but utilize their new copper & fiber partner, Superior Essex. By choosing the path of the nCompass solution, we were able to continue our partnership with SI and needless to say they helped make the transition seamless. As we move forward, we're utilizing the nCompass solution throughout our Data Center, Business Center and across all UC Health Campuses. SI continues to assist us with all of our major (and minor) challenges that arise on a daily basis!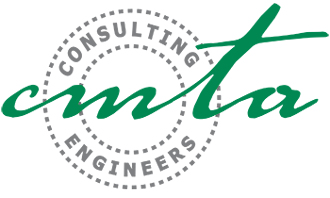 Michael Stewart
CTS Electrical and Technology Engineer
CMTA, Inc.
CMTA is a 170 employee Consulting Engineering firm that is located in Ohio, Kentucky, Texas, Indiana and Washington DC. We work for clients in several verticals, primarily education and healthcare. Both of the aforementioned areas of the built environment have ultra-demanding technology needs that are ever evolving. As consulting engineers, we are expected to be experts on all building systems. Without teammates from the SI crew helping bridge the gap between owner needs/wants and the latest and greatest in technology, this would be much more difficult.
SI continues to impress CMTA with their very quick acting work, and seemingly endless list of resources behind them. Whether it is getting a sample of a product in our hands to touch, feel, show to architects/owners, or keeping us up to speed with very useful and worthwhile training sessions, SI's efforts are unmatched. With CMTA's push in the AV/IT realm it will take a partner like SI and their resources to continue to make us better suited to continue to give our clients the absolute best solutions to their very important projects.

Christy Miller RCDD, RTPM, DCDC, ESCE
CEO BCL IT Consulting Treasurer
BICSI
BCL IT Consulting has been designing and consulting since 1995. We design and specify cabling infrastructure, networks, security systems, AV systems, phone systems and intercom systems. Our staff is also involved in professional associations such as BICSI, TIA, and InfoComm as certified instructors, board members, and volunteers. Our staff sits on standards committees as well. BCL IT Consulting has been working with SI for several years. We meet on a regular basis to speak about industry trends, standards and ways to improve the end user experience.
Working together with SI has helped our firm become stronger specification writers, designers and adds significant value to our clients. In the ever-changing world of technology, it is hard to be an expert in all aspects of the field. SI helps us stay up to date on many areas of technology. Partnering with them has been an invaluable asset to our firm. They do an outstanding job bringing new products and technologies to us when they are released. They go the extra mile by reviewing our specifications for new or revised standards and products. Since we are a consulting firm, we need to be able to stay vendor neutral. SI is aware of this, and they are still willing to partner to help improve the end user experience.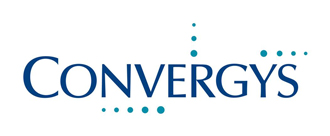 Phil Holthaus
Sr. Manager, Information Systems
Convergys Corporation
I'm a datacenter planning manager with primary responsibilities centering on acquisition and implementation of server class computers for the Convergys IT organization. My scope includes four enterprise data centers, representing over 100K square feet of raised floor, which are geographically dispersed within the US and house 5000 servers. My staff includes 11 server specialists. I consider SI to be an extension of my team. My group's expertise lies in the servers themselves and what it takes to get those servers ready for use. We are not cabling infrastructure experts. I depend on SI to fill that role and "save me from myself". Convergys is a 100,000 employee company and the demands are extreme on my team to perform at the highest levels of efficiency and effectiveness while remaining within budget.
I rely on the SI team as a trusted consultant to ensure that I'm prepared for not only the current projects but the ones we'll be working on three years from now – or beyond. Once my team and I have the confidence in the infrastructure, it frees us up to execute. SI has not disappointed. While the message is not always what I'd like to hear, the benefit of following that guidance will be a robust foundation in the future. I strongly endorse SI as a partner and teammate.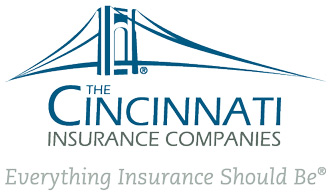 Nick Benjamin
Data Center Facilities Manager
The Cincinnati Insurance Companies
The SI team is great to work with! Although their titles may read "sales representatives" they are much more than that. They are one of my business partners. When managing a data center you need to be a jack of all trades. However, in reality, you end up having to dig deep and investigate many different technologies to find the right fit for your needs. That takes valuable time that I usually don't have. I call the SI team and ask them about whatever my next chore is and they are able to bring back several technology options and articulate the pros and cons of each. They will often provide demos and samples so we can see firsthand the technologies in action. This helps us to gather as much data as possible in order to make an informed decision. Those efforts to me are truly the "Value Add" other sales people only talk about.

David DeMonge
Chief Information and Security Officer
itelligence Inc.
itelligence has been the recognized leader in SAP solutions for the mid-market for over 20 years. I am responsible for the connectivity, support, and long term IT strategy for our North American offices. Our headquarters and data center in Blue Ash are critical to the success of my team. SI took the time to present multiple options relating to infrastructure standards and explained in great detail the pros and cons of those options. Their knowledge helped lay the foundation of our infrastructure during the construction of our new corporate headquarters and tier 4 data center.
They helped us choose the proper installation vendor and then worked with us to manage that relationship. SI's dedication to our project helped ensure we had the proper technologies put in place for our infrastructure not just for today, but for our anticipated future growth. Utilizing SI's experience and deep knowledge of network infrastructure saved itelligence both time and money. As with most long term, high budget projects, there were some issues that came up during our implementation of the infrastructure. SI helped to minimize those issues and ultimately drove the installation of the network to completion on time and according to budget. I would highly recommend leveraging SI as a partner for anyone's network team.

Justin Schultz PE, RCDD, CTS, LEED AP
Associate/Electrical Engineer
Korda/Nemeth Engineering
Founded in 1964, Korda is an internationally recognized engineering firm providing mechanical, electrical, structural, technology, civil engineering and surveying, and commissioning services. Our integrated engineering approach and depth of capabilities provides a comprehensive single source ready to deliver knowledge and skills on a variety of project types to meet the needs of our clients and users. Korda's technology engineering department provides full technology design for any communications, audio/video, safety, and security systems.
SI-Legacy is a resource we can always rely on for keeping us informed. As technology designers, it is imperative that we keep up with the latest knowledge and products advancements. SI-Legacy proactively keeps us well informed and when we have a specific request, their response time is terrific.

Gerry Murphy, CET
Division Manager, Comminications & Technology
Huston Tech
Huston Tech is the Communications and Technology arm of an ~80-year old Electrical Contracting Business: Huston Electric. We have fully staffed service Branches in Kokomo, Lafayette and Westfield, Indiana.
Huston Tech designs, provides and services audio-visual, communications, fire alarm, security, voice and data systems. As product providers and contractors, our customers expect us to provide "one-stop" solutions.
SI-Legacy has partnered with Huston Tech to provide a rich product line and maintain strong product support. Isaiah McNeil has proven to be a great resource by offering technical expertise in the sales cycle and providing on-site product training to our installation staff.
Solid product lines, solid technical support, friendly service; what more can you say?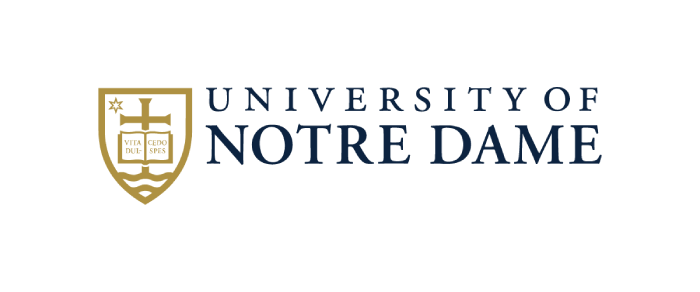 Ric Mauch, RCDD
Manager of Logical and Physical Networks
THE University of Notre Dame
The Office of Information Technology at the University of Notre Dame utilizes a host of SI-Legacy products ranging from our firestopping protection (STI), our connectivity cords and floor boxes (Legrand), our AV and data equipment cabinetry (Mid-Atlantic), our field-tested documentation and data circuit analyzing (Fluke Networks) and our PDU and UPS equipment (TrippLite). The breadth of product line, value-added sales engineering and follow-up correspondence has been a value to the University of Notre Dame's services and data construction designers and project managers.
The University of Notre Dame is continually advancing technology for research and education platforms growing in both construction projects and physical plant as well as modernizing existing classroom, faculty, utility, athletic and staff spaces. The Audio/Video focus to constantly be "modern" and efficient is a continuous effort and Legrand AV, Wiremold, Quiktron and TrippLite have all been product lines we've seen adapt and change for the better with every year and every tweak. Our unique team, in both design and installation, look forward to the learning sessions SI-Legacy offers, the updated information product lines and the continued partnership and support.

Richie West, RCDD
Sr. Enterprise Communication Distribution Designer
Community Health Networks
Community Health consists of 5 Hospital campuses and numerous off site medical buildings. As a designer and maintainer of the network infrastructure for these campuses. Having a partner like SI-Legacy makes even the toughest challenges seem easy. From cable tray to fire stopping to specialty cabling. SI-Legacy continues to impress us with the knowledge and quick response to all our questions and needs.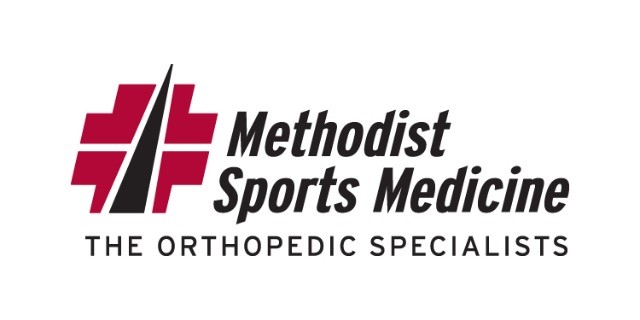 Cory Goodwin
Director of Information Technology
Methodist Sports Medicine
I approached SI-Legacy because we were in the early stages of planning / designing a state-of-the-art Orthopedic Center of Excellence in Carmel, IN. SI-Legacy has helped us in a number of ways, from inviting us to InfoComm, to taking us to their Legrand Experience Center in West Hartford, CT in 2019. All of this was to help us explore all of the latest A/V Technologies & Cabling Infrastructure using their expertise to show us how the various products could thrive in our new Facility, to actually demonstrating a suite of products they represent such as Legrand, Superior Essex and many more. SI-Legacy's knowledge and expertise on the A/V and cabling industry is top notch and allowed us to greatly improve upon our design strategy. I would recommend SI to anyone in the Market looking to update their existing A/V or cabling infrastructure, or even planning new Facilities from the ground up.

Bret Emerson
RCDD/NTS, President
Commtech Design
"I have been working with SI-Legacy and the companies they support for more than 5 years and have never been disappointed in the level of service and their quick responses to my questions. Ken and the others at SI-Legacy are the go-to team for assisting me with equipment information and answers when we are trying to get our clients the latest systems and understanding where the security market is moving."

Mike Rains, RCDD
Manager Telecommunications/Security Division
Excel Services, Inc.
I would like to take this opportunity to tell you how much I appreciate James Mosely. James has been invaluable to Excel Services. His knowledge of the industry, and willingness to help in any way he can, is extremely hard to find these days, and very much appreciated. There have been several instances where I have come to James needing something at the last minute, and he has always come through. In the 20 plus years I have been in this industry, I can honestly say that people like James are few and far between.

Jami M. Moore
President
JEM Tech Group
JEM Tech Group is a Michigan based women owned company specializing in mission critical IT infrastructure. For over 40 years, JEM has aspired to build long-lasting relationships with the IT community. Our goal is to help customers achieve full optimization of their critical infrastructure in IT-intensive spaces such as data centers, edge computing and cloud locations, telecommunication closets, smart facilities, branch offices, remote sites, command and control centers. Each project is unique therefore, our customers depend on us to listen, understand and provide solutions in order to maintain up-time and efficiency of the valuable IT assets.
I have worked with Tim Bloch and the SI Team for over 20 years. SI has been a great partner. They strive to meet and exceed our expectations which allows us to maintain our competitive edge.

Aaron Kelley
Business Development Manager, Enterprise Connectivity
ADI
Last week I sent a quote request in and it took them two days to respond about a two item quote, but I really should have quoted something SI/Legacy has as this never happens with them. The level of support and responsiveness, on top of deep product knowledge, that Tim and Patrick display is extraordinary. They are always quick to assist, they always have my best interest in mind, and I could not ask for a better partner. I am a business development manager tasked with charting new paths of growth for our distributorship and I definitely could not be making the headway I am without their assistance. Thanks for all you do and I look forward to more years of partnership.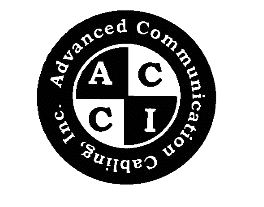 Ruth A. Fritz
President/Owner
Advanced Communications Cabling, Inc.
Tim Bloch has been one of Advanced Communication Cabling Inc. Reps that we have worked with for around 15 years. Tim is one of our first reps that we will call on to work with us and our customers. He has always gone above and beyond to help get any job accomplished. Tim has been an asset to have with our company. When we have been able to get him in front of our customers to speak, he has been very knowledgeable in the products that he covers and has been able to help our customers go in the best direction. This has helped ACCI with recurring business and working with designs with our customers. I often bring Tim to speak and show the material that he may think is best and have been able to win jobs and designs while working with him. ACCI looks forward to the years to come and the future projects that we will be able to work on together. Thank you again Tim for your help and all that you do for us.

Mike Opfer
President
Onsite Wire & Cable
We have been working with SI-Legacy since our inception. Tim and SI have proved instrumental in our growth with their support and products. They are very knowledgeable and take a hands-on approach to help us and our clients specify the right products for their jobs. We would recommend SI to anyone that is looking for any A/V, Security, and Structured Cabling products.

Steven Meerschaert
Project Manager
GSI
I have been installing infrastructure cabling in the Detroit area for over 30 years, I have relied on the help and expertise from the Michigan, SI legacy team for the last 20 years. I have worked with SI to closely to ensure that I have the materials ordered on site on time for a successfully completing a variety of project including but not limited to installing OSP Fiber cabling, OSP copper cabling, Cat6A Plenum cabling, including cabling supports, cable tray racks, horizontal wire managers, vertical wire managers, vertical PDU's and horizontal PDU's. SI has been involved with the proprietary layout, design and engineering of a ceiling mounted zone enclosure for a rather large up in coming project. When I was tasked with the design and build of the zone enclosure my first call was to SI I knew they would get the correct engineering personnel involved. SI has always been a reliable source for bringing innovation to the front and center.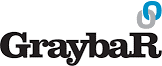 Douglas MacDermaid
Senior Inside Sales Representative
Graybar
Working with the SI team over the last five years has been a pleasurable experience. Their quick response time and willingness to help where they can has become a valuable sales tool. I feel that they get what means the most to me and my customers, "Time is money." More than once I have had to reach out to their team with things that were needed fast and they always make me feel like it is as much a priority for them as it is for me with a rapid response. Not to mention the help they have given me in my career by making me more knowledgeable about the product they carry and the applications where this material could be used that would be beneficial to my customers. I have nothing but good things to say about the team I work with, Pat, Tim, Michele and the whole SI team.